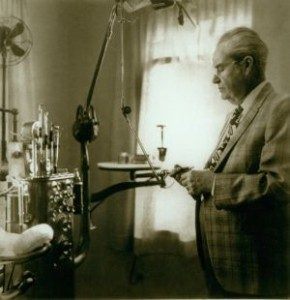 In 1924, a young dentist, fresh out of school, started a dental practice in the parlor of his parent's home in York, Pennsylvania. Little did he know, but Dr. Edward J. Bowser, Sr. would start a history of high quality preventive care dentistry that lives on to this day. Through four generations, the Bowser name has been linked to the best in dental care in York County, with a rich tradition of caring, compassion, and friendliness that is unmatched.
Dr. Carl Bowser joined his father, Dr. Edward J. Bowser, Jr, in practice in 1981. Since that time, Dr. Carl has worked diligently to build one of the finest dental practices in York county and the surrounding areas. Dr. Carl's sons, Dr. Brian Bowser and Dr. Robert Bowser, both grew up around dentistry and spent many weekend hours roaming the halls of their father's office. It comes as no surprise, given their family history, that they both decided to attend dental school and become dentists. Dr. Brian joined the practice in 2007, Dr. Robert joined the practice in 2010 and Dr. Currie joined in 2021.
Our dentists and team share a philosophy of offering superior services in a patient-oriented practice. At Bowser Dentistry, we treat our patients like family. We offer a wide range of services for every member of your family. From preventive care to more advanced procedures, we use the newest technologies available and work hard to ensure your visit is a pleasant one.
We treat your dental health with an unmatched level of quality, care, and service, because we know how important it is to you. When it comes to your dental health, remember, it's your smile. Trust it to experience.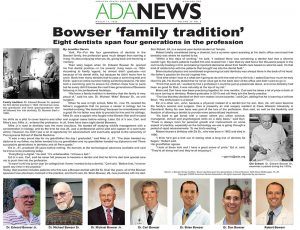 Click the image to learn more